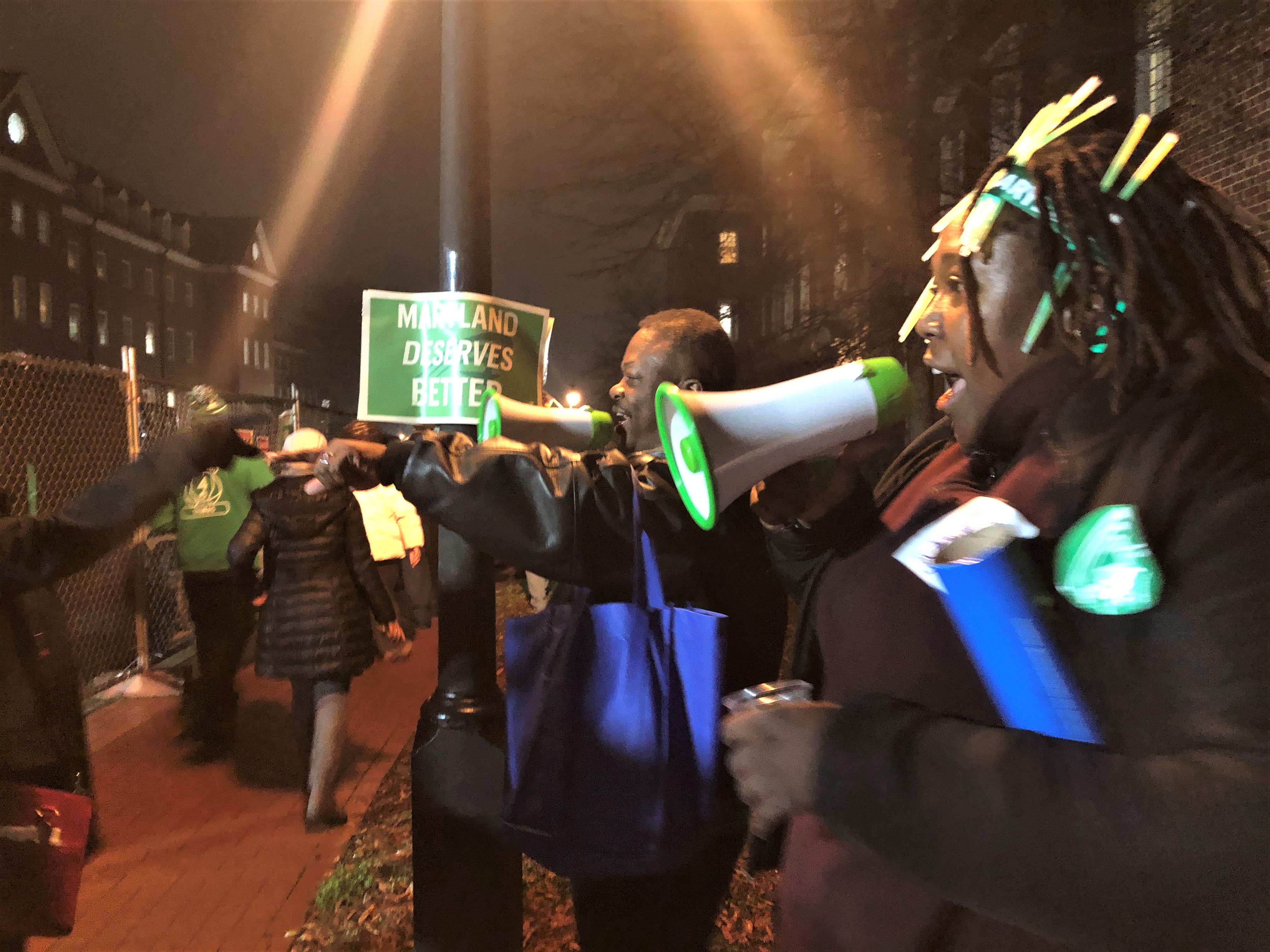 AFSCME Maryland Council 3 members and their allies are putting public pressure on Gov. Larry Hogan to give their 28,000 members the fair compensation they deserve.
While AFSCME Maryland and the state reached an agreement on a contract for the upcoming fiscal year, Hogan's administration failed to give AFSCME the 1% cost of living (COLA) increase it is giving other state workers for the current fiscal year.
According to Patrick Moran, the president of Council 3, "They are denying hardworking men and women – taxpayers – the money they earned."
The 2021 contract includes a 2% cost of living increase for AFSCME workers, and was achieved thanks to the persistence and public pressure its members marshalled. Many of these state workers have faced long-running, dangerous staffing shortages. (For more details about the contract, go here).
During a Jan. 14 "Maryland Deserves Better" rally at the Maryland Statehouse in Annapolis, AFSCME workers showed the same determination that marked their contract fight, demanding the governor address the long-running staffing shortages and approve the 1% COLA increase that other state employees have earned.
AFSCME members who work in state prisons, juvenile detention facilities, psychiatric hospitals, along with many other dedicated public service workers, have languished without the funding and staffing they need to perform their jobs safely and effectively.
According to a press release issued by AFSCME Maryland, Parole & Probation and the Department of Public Safety and Correctional Services have 7% fewer employees than in 2011, which was the last year when Baltimore, which is experiencing a surge in violence, saw fewer than 200 murders. Department of Juvenile Services staffing is down by 10.5% since 2011.
Poor staffing doesn't just deprive Maryland citizens of services, it also creates dangerous working conditions for AFSCME members. For instance, from 2017 to 2018, staff at the Maryland Department of Health experienced a 21.4% increase in patient-on-staff assaults.
The failure to properly staff these departments has also cost taxpayers $250 million in overtime.