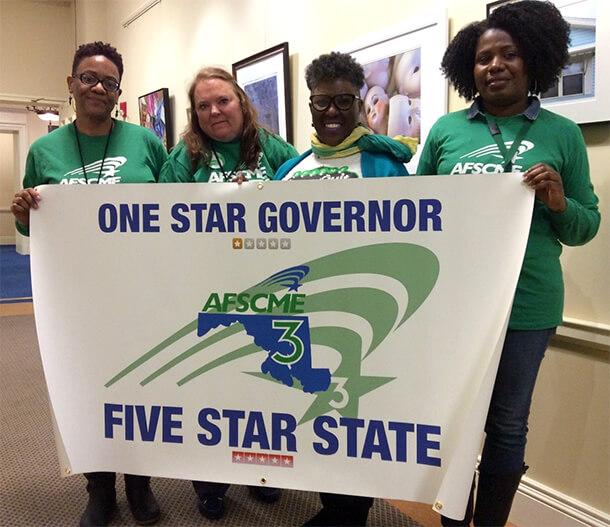 Dozens of AFSCME Council 3 members have a message for Maryland Gov. Larry Hogan – his business-style leadership has earned him just a one-star review.
Patrons of businesses regularly give feedback on sites like Yelp. AFSCME members held a rally March 20 to highlight that if Hogan is rated, all he'd get is one out of five stars.
Hogan's failed payroll launch left dozens of corrections officers with incorrect paychecks, resulting in damaged credit scores and lighter lunchboxes. His inability to manage a hiring process left many agencies critically understaffed, jeopardizing vital services that Maryland's neediest residents rely upon.
"For someone who claims he knows how to run a business," said AFSCME Council 3 President Patrick Moran, "he's failing at the fundamentals."