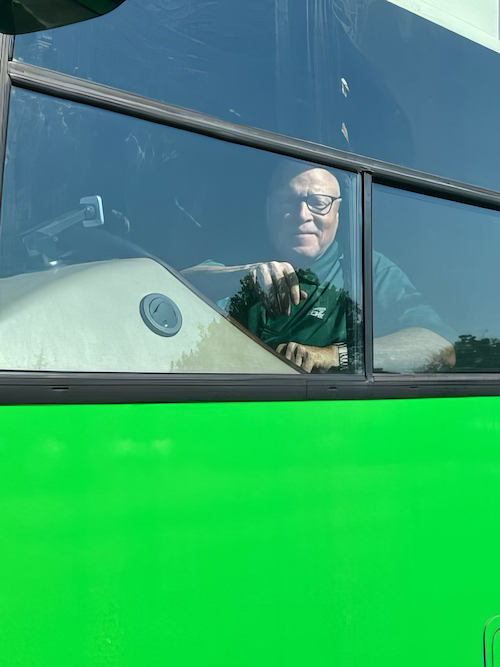 ALBANY, N.Y. – Gov. Kathy Hochul, AFSCME President Lee Saunders and CSEA, AFSCME Local 1000 President Mary Sullivan joined CSEA members today to underscore the urgent need to fill open public service positions throughout New York.
Hochul also signed two pieces of legislation to make it easier to expand civil service opportunities.
From direct care workers to social workers to transportation workers, chronic short staffing undermines the effective delivery of public services that New Yorkers rely on. That's why AFSCME launched the Staff the Front Lines initiative this year, to partner with elected officials on recruiting and retaining the essential workers who keep our communities running. The Staff the Front Lines bus is stopping in 20 cities across the country this summer and holding recruitment events at some of them.
Hochul said the legislation she signed will "strengthen the pipeline to civil service, allowing even more New Yorkers to heed the call to join our public workforce."
"From our historic plan to increase the minimum wage and index it to inflation to our initiative offering 12 weeks of fully paid parental leave to more than 150,000 state workers, my administration is committed to honoring their contributions and building a modern workforce ready to meet the needs of our state," Hochul said. "I will continue working with groups like AFSCME and CSEA to ensure that our hardworking civil servants have the access, benefits and protections they deserve."

CSEA's Sullivan praised the governor for committing to rebuild the public sector workforce, which has been "downsized and decimated" throughout the country.
"The Staff the Front Lines initiative started by AFSCME and its affiliates highlights the need to recruit public sector workers not just here in New York, but nationwide," Sullivan said. "For the first time in a long time, we have a governor who recognizes this dire need and who is ready to rebuild the public workforce. We proudly stand with Governor Hochul and AFSCME President Lee Saunders today as partners in this important endeavor."
AFSCME's Saunders said our union is spreading the message across the country that "public services can't suffer any longer."
"We put out an alarm, and people are listening," he said. "The way that you continue to provide essential services is to hire. We've got to make that system easier. We've got to educate folks about the importance of public service, and the fact that public service is open for business. There are jobs available – good jobs with good wages, good benefits and good pensions."
To learn more about AFSCME's national bus tour, visit StaffTheFrontLines.org.