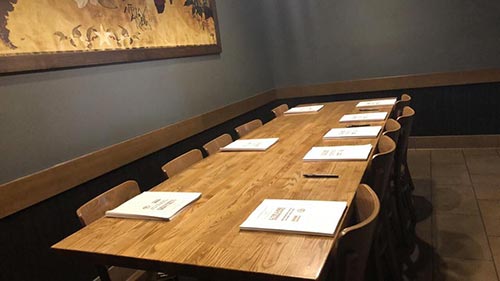 Eight neatly arranged stacks of paper sit on a long wood table in a Starbucks in Prescott, Arizona. Several pens are placed beside the documents. The chairs at the table are empty –for now.
If that image carries a sense of weightiness, it's for good reason. The documents were the first contract of the newly formed Prescott unit of EMS Workers United/AFSCME Local 2960; a contract that promises to curb many of the long-running problems plaguing the employees of Lifeline/AMR, a private ambulance operator.
The photo of the empty table was taken moments before the final contract viewing and informational session, days ahead of what would prove to be a subsequent unanimous vote in June to ratify.